What is happening in Perú?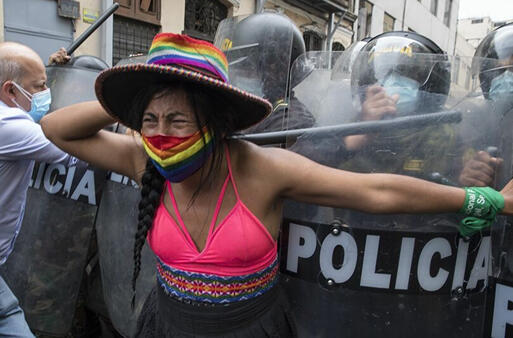 On Monday, November 9th, what is best described as a Parliamentary coup, took place in Perú.

The Congress voted the president Martín Vizcarra out of office. Vizcarra has been suddenly impeached against the will of three-quarters of Peruvians who believed he should stay in charge until the next elections and then, be investigated for alleged crimes.

The president of Congress, Manuel Merino, assumed office on Tuesday, while Peruvians all across the country are protesting and being brutally repressed by police.

The country is already facing the consequences of the COVID-19 sanitary crisis: since the mandatory lockdown that began in March and officially ended in July, thousands of people have lost their jobs and are facing the deepest economic recession in decades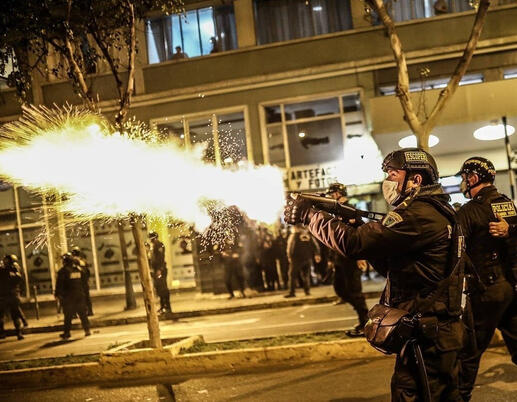 Political crisis
The history of corruption and instability in Perú goes back a long way:

In 2000, Alberto Fujimori, president during the Armed Conflict, facing allegations of corruption and other crimes then, and now sentenced for numerous violations in the framework of human rights, fled to Japan and resigned the presidency. Congress did not accept it and declared him absent due to "moral incapacity". In this case, Congress decided to interpret "Moral incapacity" as immorality.

In 2016, the Congress, controlled by the Fujimorista party, tried to vacate President Kuczynski (PPK) due to moral incapacity. The attempts failed but PPK resigned, as he was too weakened and lacked support.
In December 2016, his successor, Martin Vizcarra, assumed office.

Vizcarra faced opposition from Congress, and he is under investigation for alleged corruption, committed before he was President.

Opposition lawmakers attempted to vote Vizcarra out back in September but didn't get enough votes in a separate impeachment trial over alleged links to a case of irregular government contracts.

Vizcarra denied as "baseless" and "false" the latest allegations that he accepted bribes worth 2.3m Soles (USD 638,200 / £483,000) from companies that won public works contracts when he was the governor of the southern region of Moquegua.

On Monday, November 9th, opposition lawmakers from the nine parties in the unicameral congress decided to impeach Vizcarra. The reason? Accusations of corruption and his handling of the pandemic. 105 out of 130 lawmakers voted to remove him. 68 out of 130 also have judicial processes or investigations on course.

Vizcarra left the presidential palace that same night and, the morning after, Manuel Merino took his place.
Merino, president of Congress, only got 5000 votes in the past congressional elections, in a country with a population of 33 million people.

It is a power grab done by forcing Peru's constitutional law to the breaking point: there is no criteria set out for what counts as "immoral", so it ends up being whatever 87 votes in Congress says it is. You can't defend yourself against the charge. In this case, they are interpreting the fact that Vizcarra has an unfinished investigation open as immoral.
About the protests
Predictably, Peruvians have taken the streets and are currently protesting: an unpopular congress voting out a popular President while millions of people are dying and suffering the consequences of an unprecedented economic crisis, had no other outcome.

The media portrays protests as riots, when the vast majority have been peaceful and it's the police brutality what turned them violent.

During the making of this carrd, Peru still has no cabinet, therefore the police have no Minister to respond to. Repression is extremely violent: while protestors don't have weapons, the cops are using tear gas, firing pellet guns and using jets of water.

Dozens of protesters are being arrested without a clear reason. Police are also disguising as civilians, causing riots and then arresting demonstrators.
Why is this happening?
This has been building up for a long time. Vizcarra rose to office after Kuczynski resigned amid allegations of corruption. He made defeating corruption his principal mission, is one of the nation's most popular leaders in recent history and he was unable to befriend the Congress, dissolving it last year in a move cheered by most citizens.

A Peruvian President can be investigated and accused when he finishes his mandate, just as it happened with former presidents Toledo, García, Humala and PPK.

While there are reasons to investigate Vizcarra, and it should be done (as the majority of the population believes), the impeachment happened in a very questionable way, in the middle of the country's worst health and economic crises in the last 50 years and with private interests as a huge motivator.

The country is leading the world economic crisis, as well as suffering the worst per capita death toll. The impeachment has been terribly destabilizing, and the Congress knew this would happen.

Merino takes office in a climate of illegitimacy and lack of public support.
How can I help?
International press and media is doing what Peru's press refuses to do: they are speaking about the coup accusations.

Human Rights Watch, FIDH and Amnesty International have asked the State to stop the repression of manifestations.

There are 192 members of the UN apart from Peru. Not a single one has congratulated Merino nor recognized that there has been a succession of command in Peru.
Merino lacks any legitimacy.

It's only 5 months until the next elections are scheduled to happen. Even though Merino has assured there will be elections, there are reasons to believe they are going to be postponed, in service of private interests. Without them, and with a President people don't recognize, the institutional democratic life of Peru is at stake.

The OAS has voiced its deep concern over the new political crisis, claiming that it's the Constitutional Court's responsibility to speak about the lawfulness and legitimacy of the impeachment, as well as the different ways the Constitution can be interpreted; and urging them to do so. It is clear that Peru needs a reform of its constitutional checks and balances system. Right now, the country is full of self-serving politicians

We need the international community to react to the power grab but it seems as we are not being heard.
Educate yourself and others on the issue, share, and help raise our voices!